Stanford Quads
Square Dance Club
Dancing Location - Stanford Black Community Services Center
The Black Community Services Center is located near the corner of Santa Teresa Street and Lomita Drive on the Stanford campus. There is a parking lot at that corner in front of the buildings. There are two entrances to this lot, one from Santa Teresa Street and one from Lomita Drive.

The BCSC has two buildings, one that looks like a house with brown wood shingles, and a lighter-colored one which consists basically of one general-purpose room (plus auxiliary spaces like bathrooms). We dance in the latter building, which is on the right as viewed from the parking lot.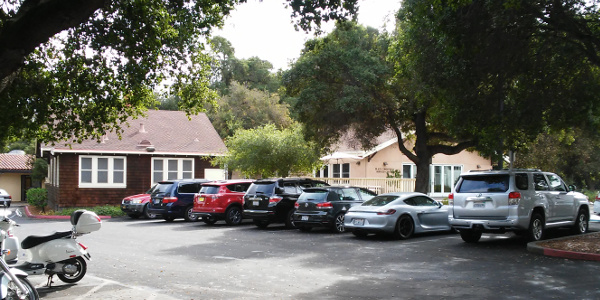 view from the parking lot
The official address is 418 Santa Teresa Street, but if you are approaching on Lomita Drive it's easier to enter from there -- the building where we dance will be directly in front of you.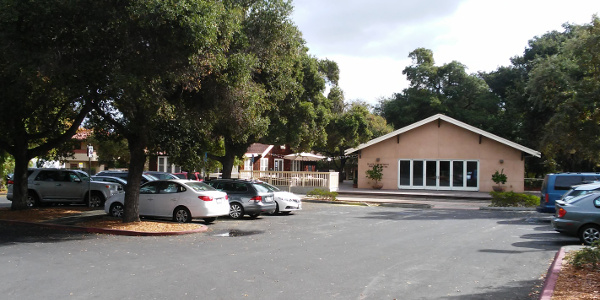 view from Lomita Drive
Parking is free in the evening on the Stanford campus, in any "A" or "C" or pay lot. However, availability may be limited depending on what other activities are happening on a particular evening. If spaces are not available in the nearest lots, you should still be able to find something a bit further away. (Do not park in resident-only or other specially-marked spots - these are typically restricted 24/7, as indicated by the posted signs.)