Learn Modern Square Dancing!
Free Introductory Sessions
Modern square dancing is a recreation enjoyed by people of all ages, from all walks of life, all across the USA (and in many other countries). It combines mental challenge with physical exercise and music, as groups of eight dancers move in various geometric patterns in response to the directions of a caller.

Come try it out, with no obligation:!
October 2nd
October 9th
(come to either or both)
6:30-8:300pm
Ladera Community Church, 3300 Alpine Road, Portola Valley
Close to Stanford, Palo Alto, Menlo Park.
Easy access from freeway I-280.
Class Overview
This class meets weekly, Sunday evenings in the Stanford / Palo Alto / Menlo Park area. This is a fast-paced class, suitable for complete beginners but also of interest to current dancers seeking more experience as well as returning dancers who want a thorough review.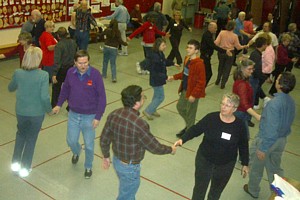 Notable Features
No previous dance experience assumed.
Covers through Plus (the program most common in this area).
Includes All Position Dancing.
You do not need to come with a partner.
Couples, singles, families all welcome.
No special clothing required.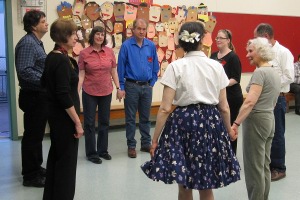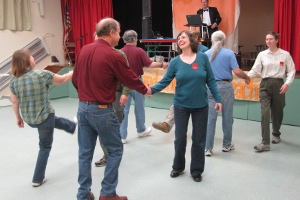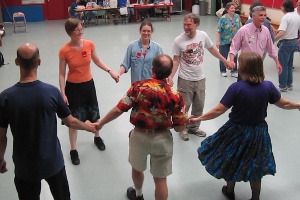 Stanford Quads is not sponsored by, endorsed by, or affiliated with Stanford University.